Total Home Comfort offers installations ranging from the smallest project to the largest commercial project. Our commercial division specializes in design/build projects as well as being highly competitive in the bid and spec market. Total Home Comfort is a leading HVAC installation contractor supplying the HVAC needs of Durham Region, the GTA and surrounding areas.
Total Home Comfort provides sales, custom design, installation, and repair/maintenance of commercial HVAC systems, including:
Ductwork Installations
Cooling Systems
Heating Systems, Boilers, Heat Pumps
Rooftop Systems
Domestic Hot Water Heating
Indoor Air Quality and Purification
Air Handlers
Piping Systems
Radiant Heating
Variable Speed Systems
Ventilation Systems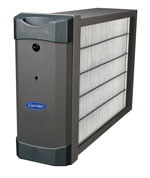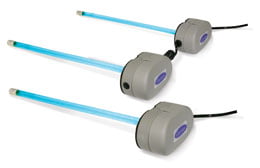 COMMERCIAL AIR PURIFICATION UNITS
Clean your indoor air of impurities, bacteria, and allergens to provide a cleaner, safer environment for your office or commercial spaces. Our ultra efficient air filtration systems include advanced air purification with HEPA filters, reducing issues for those suffering from allergies, and freshening the air for healthier indoor spaces for your team, and your customers.
Pollutants can cause a wide range of short-term and long-term health problems. In the short term, exposure to high concentrations of indoor air pollution can cause eye irritation, headaches, nose and throat irritation, fatigue, and dizziness.
Health Canada states that indoor air can be polluted from a range of everyday sources including personal care products, cleaners, solvents, and pollutants resulting from cooking, or the off gassing of basic elements such as products containing plastics, carpeting, flooring and wood products.
Soft surfaces also attract dust mites, which in turn, create allergens. Dampness, high humidity, and water leaks can lead to an environment contaminated with mold and harmful bacteria. Poor ventilation can be an issue when dealing with pollution of indoor air in commercial spaces.
Total Home Comfort will recommend the best system to purify the air in your office or commercial spaces and improve air quality for all concerned.