No ductwork, no problem…These ductless systems really are the answer to the problem of no ductwork in an older home, or for rooms that seem to not heat or cool adequately in any space, including workspaces and garages.
We're seeing them installed in commercial spaces as well. The Ductless Heating and AC units are sleek, remotely controlled and can be installed just about anywhere!
Is this system for you? Have a look at the video and give us a call at 905 666 9993 to inquire at Total Home Comfort Heating & Air Conditioning.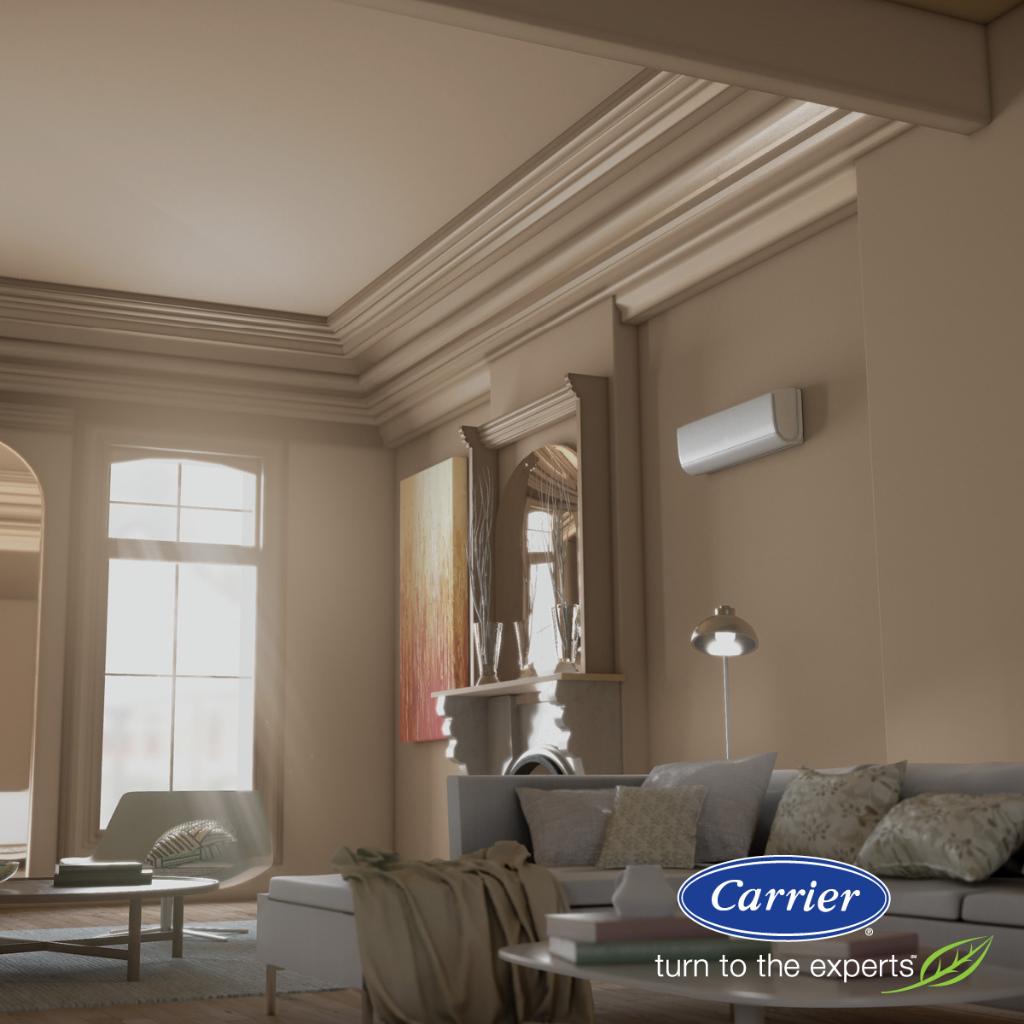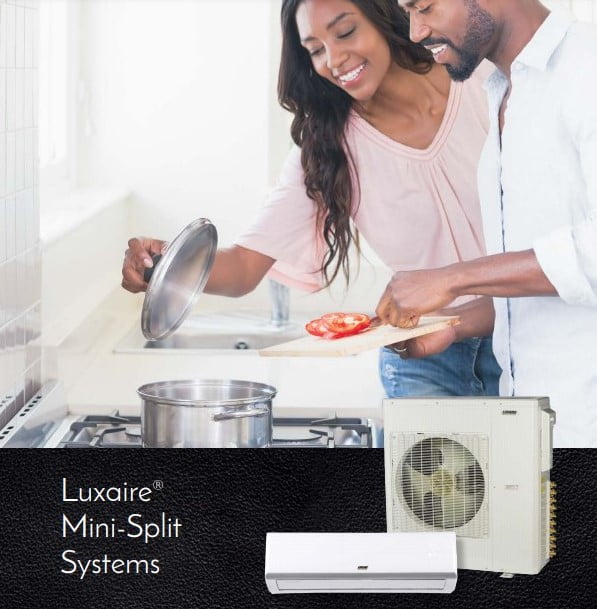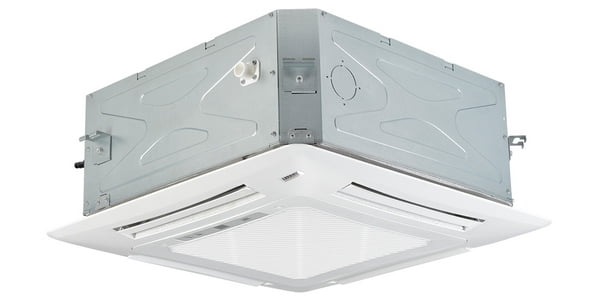 Ductless mini-split systems don't lose energy in ductwork, and variable-speed compressors produce exceptionally high part-load efficiency.
Luxaire ductless systems deliver just the right amount of heating and cooling to every space while using no more energy than necessary.
Luxaire Mini-Split Systems are the ideal choice for applications that challenge traditional HVAC systems such as projects with varied loads and occupancy rates or cases where existing systems can't be modified.
Benefits include:
• Energy efficiency that traditional HVAC systems can't match
— High-efficiency, inverter-driven compressor modulates capacity to meet temperature requirements exactly
— Energy-saving mode automatically selects optimal fan speed to reduce energy consumption
• Exceptional comfort
— Unique temperature-sensing capability monitors room temperature at remote controller instead of indoor unit and adjusts airflow and temperature accordingly
— Indoor fan automatically adjusts speed for maximum comfort
— Pre-heating system ensures indoor fan doesn't run until coil has warmed to prevent cool air from circulating when in
heating mode
• Remarkably quiet operation
Luxaire Duct-Free Mini Splits offer High Efficiency, Control Options
These systems offer indoor options, multi-zone products, light commercial applications and low-ambient options.
Both single- and multi-zone systems are available and feature:
Ultra-high efficiency—up to 30 SEER

Wi-Fi, wired and central control options
Operating temperatures ranging from -22 F to 129 F
Capacities from 3/4 ton to four tons
Extended warranties
Product highlights include:
The new Z Series — a 30.5 SEER single zone system with a wider operating range and better pricing than the competition
The entry-level single-zone P Series with an extended warranty plus optional Wi-Fi and central controller options
The 20 SEER R Series with wider capacity ranges than any other system on the market
The 22 SEER multi-zone W Series with central controller options that can control up to 16 indoor units