Breathe easier, and reduce allergens, improving your indoor air quality, with purification and filtration systems designed to suit your needs.
Ask us about repairs, maintenance and new installations of Humidifiers, Dehumidifiers, Air Purifiers, HRVs, Hepa Filters, and more for Residential and Commercial applications.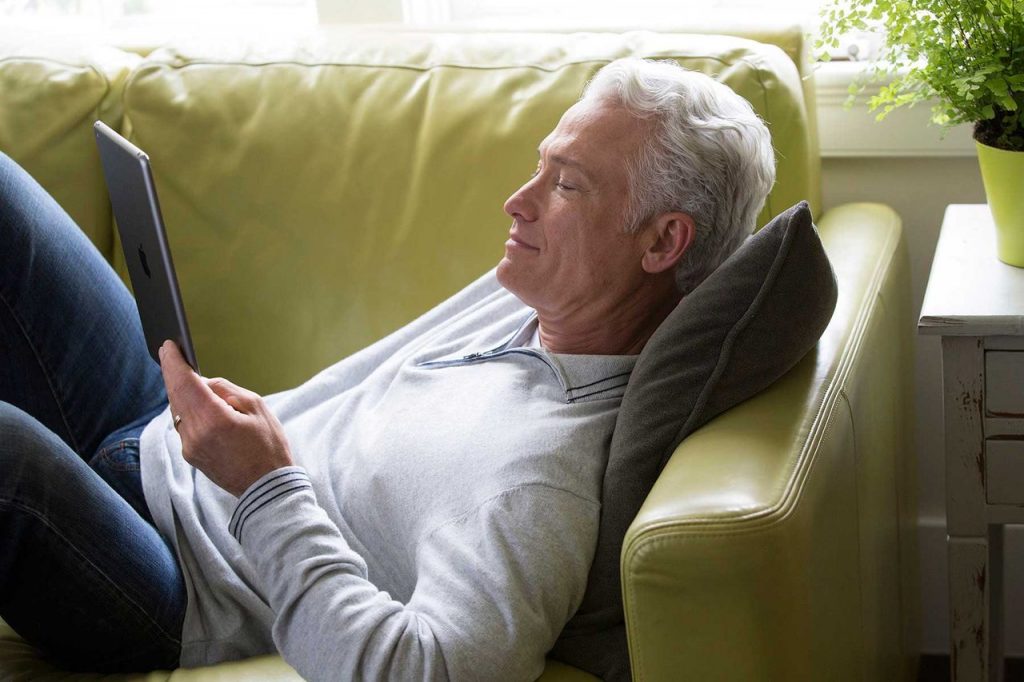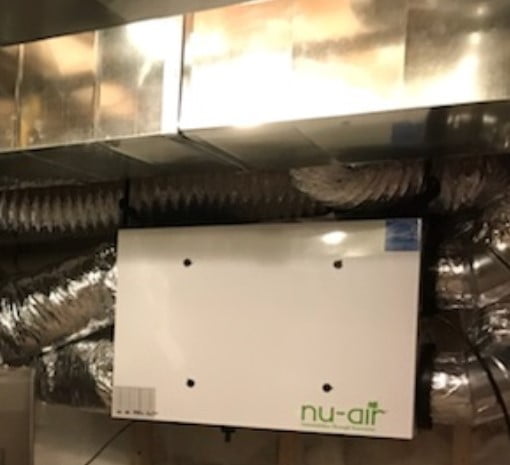 HEAT RECOVERY VENTILATORS (HRVs)
Bring clean, fresh air into your home in any season, pre-heating, or pre-cooling it from the outside, and pushing that fresh air into your home, cycling the air for a much fresher indoor environment.
When we're in the 'windows closed' season, the idea of bringing in fresh air to your home all the time becomes more appealing, with a Heat Recovery Ventilator. The Nu-Air HRV brings in fresh air, and heat recovery systems typically recover about 60–95% of the heat in the exhaust air and have significantly improved the energy efficiency of buildings.
Ask us if the Nu-Air HRV is right for your home, or new build.
Our Supplier: NuAir HRV
Breathe easier, enjoy a fresher home, cleaner surfaces, less cleaning and a safer indoor air quality with the Infinity Air Purifier.
The Infinity air purifier works silently in-line with your HVAC system and can make the air you breathe healthier. It uses Captures & Kills technology to trap up to 95% of particles1, then uses an electrical charge to kill or inactive them.
Independent testing has proven the Infinity air purifier's effectiveness against 3 pathogens including the common cold surrogate.
With every cycle of air that passes through this patented air purifying system, pollen, animal dander, smoke, bacteria and other pollutants are trapped and held tightly to the filter. An electrical charge then bursts the cell walls of pathogens it comes in contact with.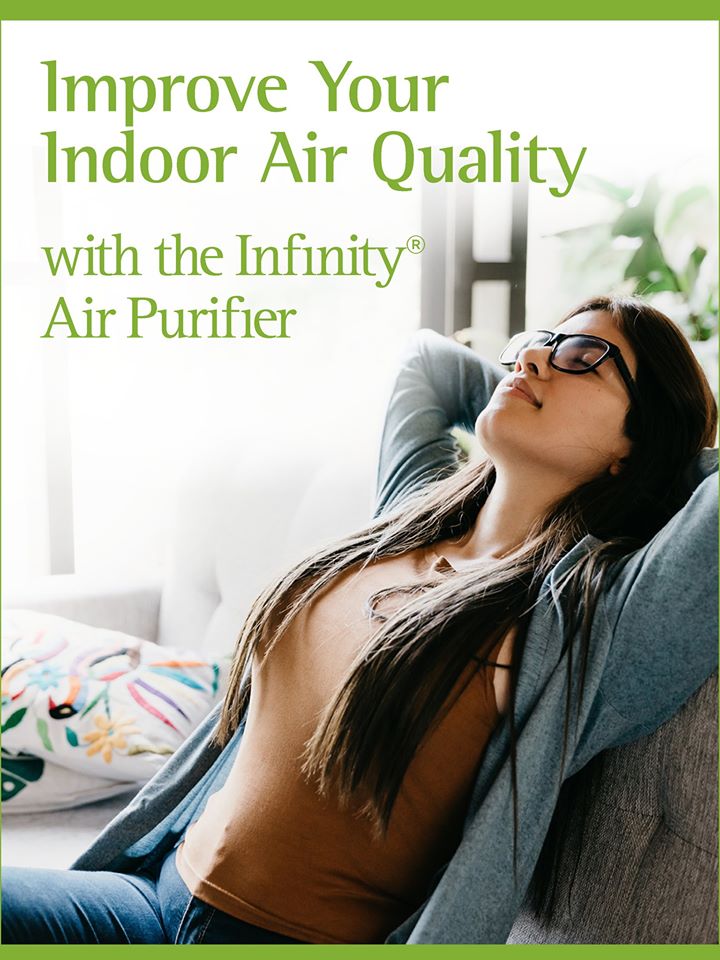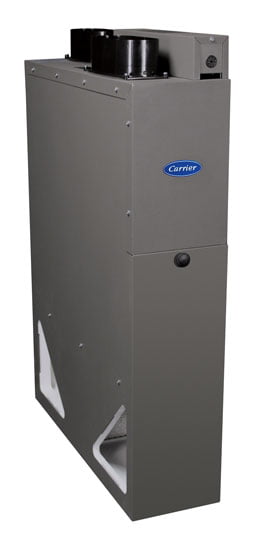 STANDARD FEATURES
Whole home air purification system
Long-life MERV 15 filter
Patented Captures & Kills™ technology
Captures up to 95% of particles
Kills or inactivates up to 99% of germs and viruses
Proven effective against 3 common pathogens:

Human influenza
Common cold surrogate
Streptococcus pyogenes

Protects heating and cooling equipment by not producing significant pressure drop
Can be placed in line with nearly any ductwork system
Narrow cabinet design for greater installation flexibility
INSTALLATION
Flexible installation: upflow, downflow or horizontal flow furnaces
Mold and bacteria are a concern for many. The indoor coil of your heating and cooling system is just the kind of place they like to exist. Our UV lamps protect the coil, ruthlessly killing off mold and bacteria before they can be pushed into the air of your home.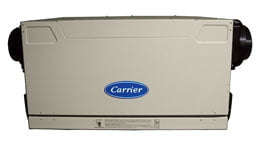 HRV – Heat Recovery Ventilators
HRV units bring in the fresh outdoor air into your home and expel stale, sometimes unhealthy air all while minimizing heating energy loss. They use the outgoing air's heat energy to pre-condition air coming in to keep your heating system working efficiently.
STANDARD FEATURES
High-efficiency heating-energy recovery
Prefilters air for reduced indoor air pollutants
Crossflow configuration ensures there is no mixing of stale, outgoing and fresh, incoming air
Crossflow, polypropylene core
Capable of intermittent- or continuous-mode operation
Automatic defrost cycles for operation below 23°F
Easy "no tools" maintenance
Acoustically engineered for quiet operation
10-year parts limited warranty
WANT BETTER AIR? JUST ADD WATER.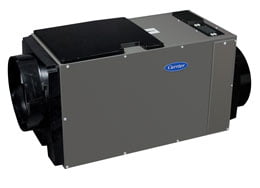 When you see just how much our humidifiers can improve air quality, there won't be a dry eye in the house. No one likes too much humidity. But too little can be just as irritating, especially in winter. When humidity drops too low, you might notice sore throats, chapped lips, itchy skin, and sinus problems. You also might notice dry wood in your furniture – which can lead to long-term damage.
Managing indoor humidity is important to creating a comfortable, healthy indoor environment.
Too much humidity can encourage mold growth and create a cozy home for dust mites and other pests to thrive.
High humidity can make you and your wallet uncomfortable too because you'll tend to want the cooling temperature lower than you need for comfort, so your system must work harder to keep up.
The Carrier Performance series dehumidifier is available in two sizes so regardless if you need a whole-home solution or just have a humid basement, you'll have dehumidification that's right for your needs.
Both sizes work quietly to wring out humidity from the air so you can save on utilities and be comfortable. And they're designed to be configurable with your existing system in a multitude of ways or operate independently away from your system if space is a problem.
STANDARD FEATURES
Set and forget ease with automatic operation based on amount of humidity in the air and your comfort settings
Self-contained. Can operate independent of home's cooling system
Permanent, MERV 8 filter helps clean the air
Nearly silent operation
Zoning capable
Attractive and durable outer casing
Epoxy-coated coil for corrosion resistance
High capacity in a compact size
User-friendly, on-board LCD control
5-year parts limited warranty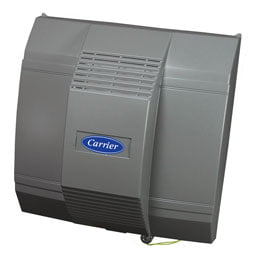 Performance™ Series Fan-Powered Humidifiers
Fan-powered humidifiers are engineered to quietly blow moisture directly into your ductwork—and spread comforting humidity throughout your home when the seasons have turned dry.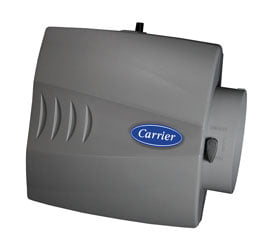 Performance™ Series Bypass Humidifiers
These whole-house humidifiers simply use the blower motor of your furnace to drive moisture vapor into your home's ductwork. Easy to maintain, our bypass humidifiers require only an annual water panel change.