Finding the right solution for your needs, Total Home Comfort has every hot water solution geared to your consumption and usage. Thinking of going tankless? Ask us about the benefits of every type of water heating system.
On any given day, a warm shower or bath is on the menu to help your family function well at any time. Choosing a reliable hot water heater, geared to the specific needs of your family or commercial space is the key to your comfort.
We install, repair, and maintain all makes and models of traditional and tankless water heating systems.
Our Suppliers:
Rinnai: https://www.rinnai.ca/
John Wood: https://www.johnwoodwaterheaters.com/en
NTI Combination Boilers: https://ntiboilers.com/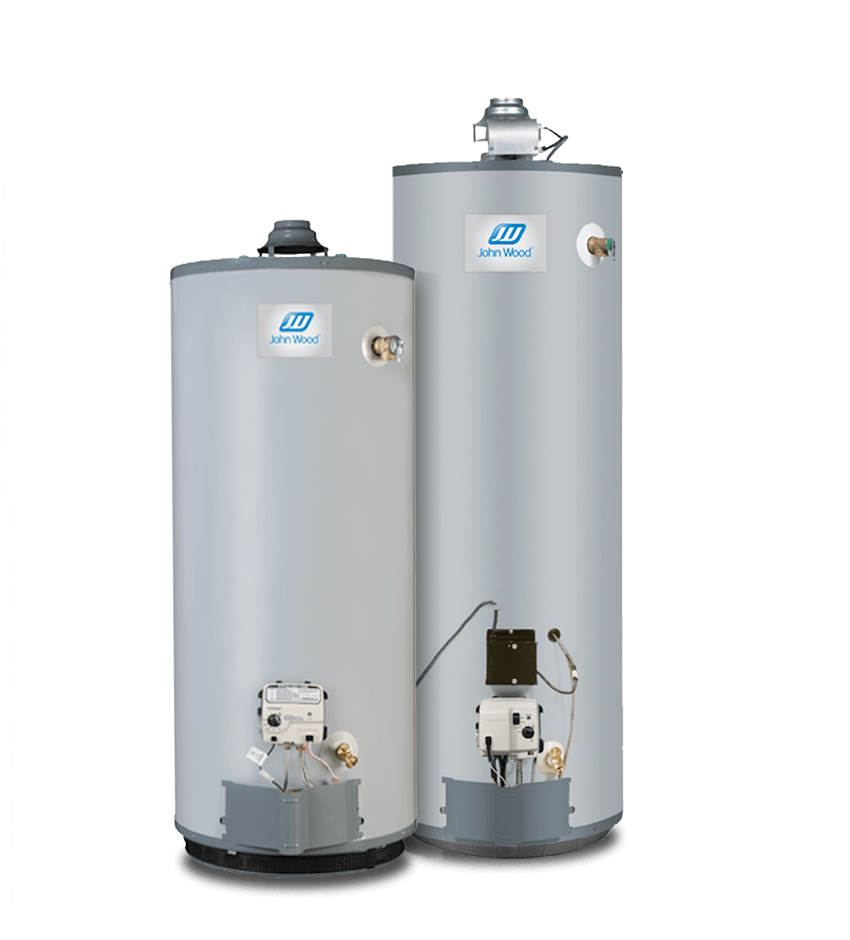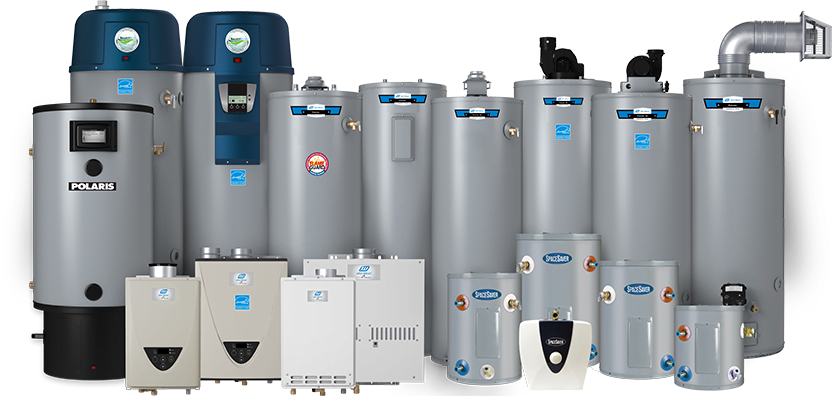 JOHN WOOD WATER HEATERS AT TOTAL HOME COMFORT
The full range of residential electric, gas, propane, tankless and oil-fired water heaters are manufactured to the highest quality standards.
Electric
Offering easy installation in modern homes — especially where natural gas is not an option.
Pro Line & Pro Line Master Electric Water Heaters:
Many configurations and models available to suit any residential application.
Space Saver® Electric Water Heater
Featuring a variety of models designed for installations in cottages, offices, mobile homes, or other places where space is limited, the Space Saver® line of residential electric water heaters provides optimum reliability, performance, and energy efficiency.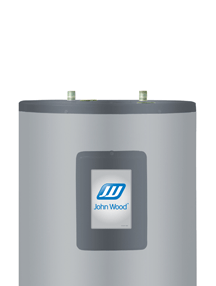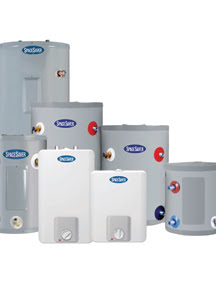 Gas
Full range of Natural Gas and Propane water heaters with venting options to meet your needs.
ProLine® & ProLine® Master Atmospheric Vent Water Heaters
A complete line of residential atmospheric vent natural gas and propane water heaters.
ProLine® XE Atmospheric Vent Water Heaters
With an installed flue damper, higher efficiencies can be achieved therefore saving you money.
ProLine® Direct Vent Water Heaters
Balanced flue design with a side wall vent termination. Ideal in locations without a chimney.
ProLine® XE Power Direct Vent Water Heaters
Designed with a sealed combustion chamber, ultra quiet blower and state-of-the-art gas control.
ProLine® XE Power Vent Water Heaters
Built for various applications, including combo-heating. Ideal for professional installers.
High Efficiency Gas
Our high-efficiency residential gas products are a perfect choice for the increasingly strict energy requirements new homes must adhere to.
Envirosense® Power Direct Vent Water Heater
ENERGY STAR® qualified with a thermal efficiency of 96% – available in 50USG and 75USG models.
Envirosense® Power Vent Water Heater
The Envirosense® Power Vent is so advanced, it can deliver "endless hot water for showers" – a continuous flow of over 3 gallons per minute.
Polaris™ High-Efficiency Water Heater
High grade 444 stainless steel tank, 96% thermal efficiency – ideal for combi systems.
Tankless
Endless hot water and space efficiency — condensing models are ENERGY STAR® qualified.
Condensing Tankless Water Heater
The John Wood powered by Takagi condensing tankless water heaters are state-of-the-art and are ENERGY STAR® Qualified with an Energy Factor of 0.95.
Non-Condensing Tankless Water Heater
The John Wood powered by Takagi non-condensing tankless water heaters can provide you endless hot water when sized properly.
Space Saver® Electric Tankless Water Heater
Point of use electric tankless water heaters put hot water where you need it.
Heavy-Duty Tankless Water Heaters
John Wood powered by Takagi commercial models offer important factors for any commercial organization or business: saving space, energy and money.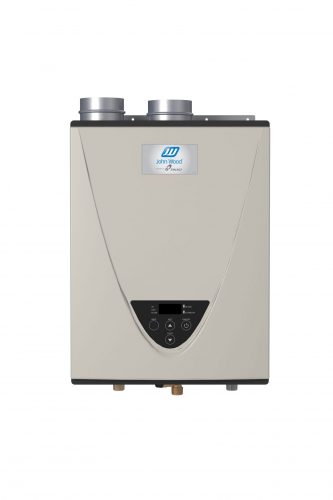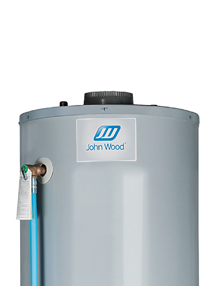 Oil Fired
The fastest hot water recovery and potentially the most cost-effective.
Oil Fired Water Heater
Our John Wood series of oil-fired water heaters includes models for virtually every application.
Storage Tanks
Features exclusive TankSaver® technology, exclusive glass-lined tank and easy installation.
Storage Booster Tanks
The 40, 50 and 80-gallon capacity meets the hot water demands of today's modern households.
Flow THRU® Storage Tanks
Enhances performance of Tankless water heaters in applications of intermittent high demands.