LUXAIRE HEATING SYSTEMS, COMFORT, RELIABILITY, VALUE.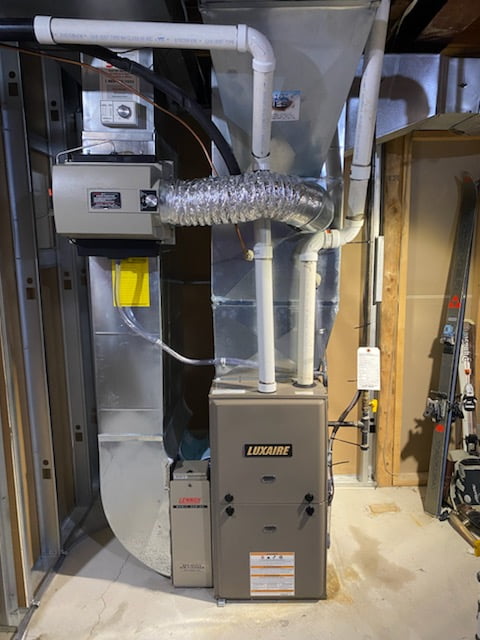 Luxaire Gas Furnaces
Luxaire® Gas Furnaces A New Level of Comfort Winter will never be as comfortable as it is with a Luxaire® gas furnace. Save money with furnaces that achieve AFUE efficiency levels as high as 98%, and enjoy years of quiet, consistent comfort thanks to reliable, proven construction.
Long-Term Savings... Our gas furnaces reach efficiency ratings as high as 98% AFUE and feature reliable construction, helping reduce maintenance and energy costs. Luxaire gas furnaces adjust to meet your comfort requirements via two-stage operation, variable speed technology and smart controls. With precision craftsmanship and industry-leading warranties, Luxaire® furnaces provide peace of mind that lasts.
LUXAIRE DUCTLESS HEATING AND COOLING SYSTEMS
Efficient by Design – Ductless mini-split systems don't lose energy in ductwork, and variable-speed compressors produce exceptionally high part-load efficiency. Luxaire® mini-split systems use temperature-sensing capabilities and automatic airflow adjustments for precise comfort control. Our mini-split systems are an effective solution to heating and cooling, without requiring extensive remodeling or construction. Indoor units operate at a quiet 22dB(A) and can meet individual temperature set points in multiple zones.
Why choose Luxaire Heating and Cooling Systems?
.Luxaire® is continually setting the standard in features and innovation and is proud to have its products recognized for continued advancements in quality, performance, efficiency and reliability. And while the awards sit on our shelves, the true benefits happen in your home. You can look forward to many years of hassle-free heating and cooling for your home. With true comfort your family can enjoy long into the future.
Carrier Furnaces and Heating Systems
Think of your furnace as the heart of your home. In the winter, it radiates warmth to your living spaces. During the summer, it plays a vital role in circulating refreshing, conditioned air from your cooling system. And all year long, your furnace can provide consistent air circulation to keep you more comfortable. Not only that, but our ENERGY STAR® qualified models do it all so efficiently your own heart might skip a beat when you see how low your utility bill is.
Carrier gas furnaces offer a model to suit every need, with intelligent, multi-stage, variable-speed models in our premium Infinity® series, deluxe two-stage choices in our Performance™ series, and 90+% AFUE efficient models in our value-driven Comfort™ series. Our forced-air units can keep your home warm with models that automatically adjust as conditions change, circulating warm air nearly continuously for high efficiency, quiet operation, and consistently comfortable temperatures. And, every gas furnace we make passes the legendary Carrier 100% run testing for quality and reliable performance.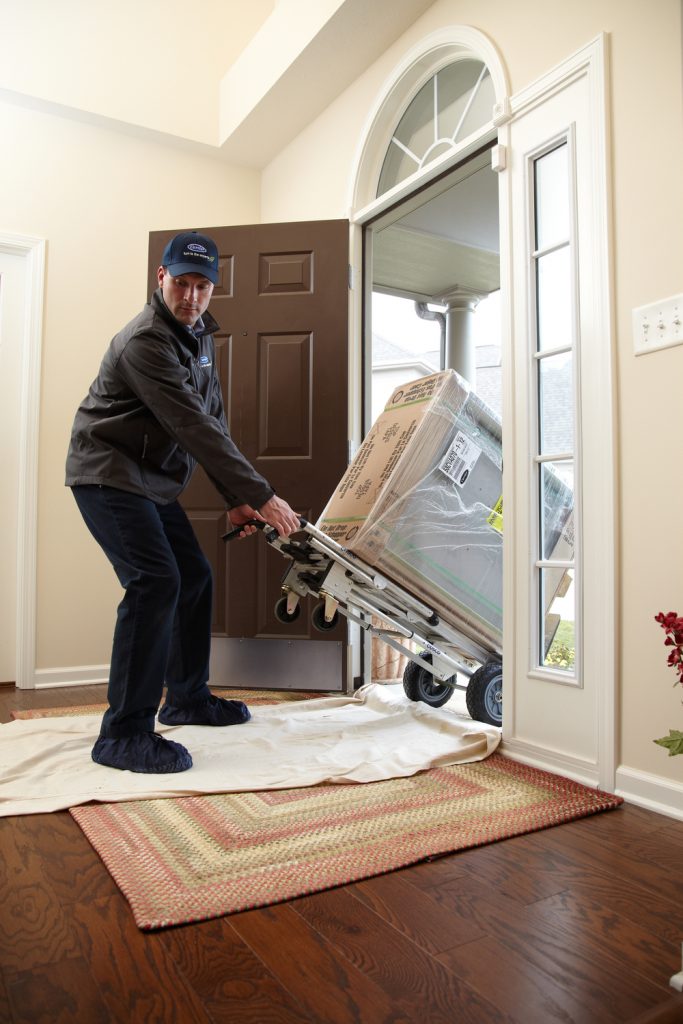 The Infinity 98 furnace delivers precision comfort with Greenspeed intelligence. This is the most advanced Carrier furnace ever made. Its unique design innovations achieve unprecedented efficiency and quiet.
Greenspeed intelligence is created by pairing adaptable-speed technology with our Infinity control's intelligence. The unique, modulating gas valve of this unit, when managed by the Infinity control, allows it to literally adapt its output to the needs of the home. With tiny, 1% adjustments between 40 and 100% capacity, it gives the home only the amount of heating necessary.
This allows the furnace to operate longer at steadier, lower capacities, which ensures incredible energy efficiency and quiet operation with tighter temperature control than standard furnaces.
Variable-speed blower operation is a part of the Greenspeed equation while also enhancing other system components. It is the outstanding choice for potentially boosting air conditioning system efficiency and improving summer dehumidification.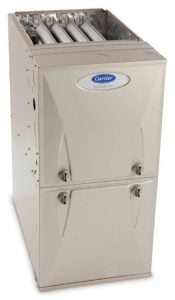 Heat those additions, sunrooms, and any space in your property or commercial unit with a ductless system.
Infinity Series Ductless System
The Infinity Series is all about choice. You can choose a heat pump—for cool-season heating and warm-season cooling—or an air conditioner unit. You can even opt for a system that is designed for open floor plans or multiple rooms.
What is a Ductless Mini Split System?
Take a closer look at the question, and you will find the answer. It's ductless because it's a heating and cooling system that requires no ductwork; it's a split system because there are separate indoor and outdoor units; and it's mini because the units are smaller than a typical central air system. Or, when you ask the question, "What is a ductless air conditioner?", you could simply say it's the most versatile, easy-to-install HVAC system available that delivers comfort where standard central air can't.
Popular Ductless HVAC Applications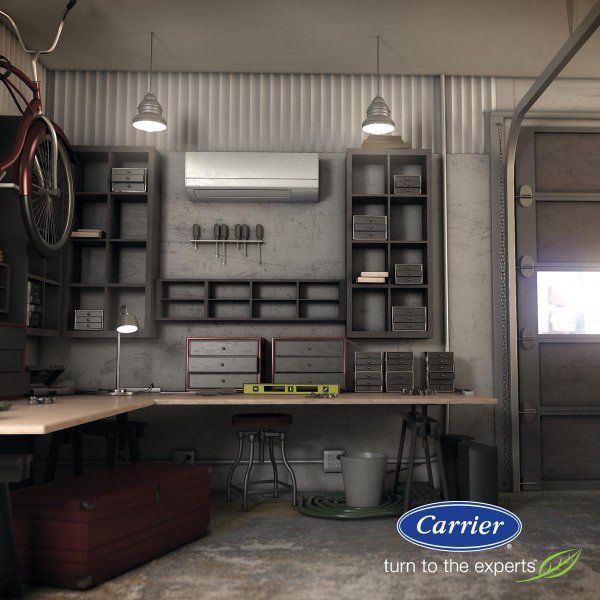 Ductless mini split systems are like the handyman for comfort – they pretty much do it all. Perfect for room additions, space conversions like an attic or garage, or providing a boost to a room that is always too hot or too cold; or, providing comfort to one area or separate temperature control to several areas. As part of a new home system or to provide air conditioning options for older homes, there is a ductless system that makes sense for you.
Ductless Air Conditioner and Ductless Heat Pump Technology
Carrier ductless split systems include inverter-controlled, variable-speed technology for extra efficient heating and cooling. It works similar to cruise control for your car. These systems adjust motor speeds and comfort capacity as conditions change, delivering smooth, consistent temperatures and quiet operation, all while saving big on utility bills.
Ductless Mini Split System for any space – any Budget
Carrier offers a wide selection of ductless mini split systems to fit any need, home, business, or budget. With a comprehensive family of options from the Infinity, Performance, and Comfort series, you are sure to find the right solution for keeping your home cozy. Contact a local Carrier ductless HVAC dealer for pricing estimates on the best ductless air conditioner system for your needs.
The Difference Between a Heat Pump and Air Conditioner
What Does a Heat Pump Do?
Wondering, what is a heat pump? An air source electric heat pump is a versatile heating and cooling system that utilizes an air handler to move heat from one place to another.
In the summer, a heat pump system moves heat from inside your house to an outdoor unit, efficiently cooling your home.
In the winter months, a heat pump reverses the process, drawing heat from outside air (yes, even when it is cold outside there is heat in the air) and releasing it inside your home.
A heat pump is an alternative to an air conditioner. As cooling systems, an air conditioner and a heat pump system are very similar, drawing heat from the air inside your home and releasing it through an outdoor unit. But, unlike an air conditioner, a heat pump can reverse the process, heating your home by collecting heat from seemingly cold outside air and releasing it inside. 
Residential Heat Pumps for Any Home – Any Budget
Carrier offers a wide selection of heat pumps to virtually any home or budget. With a variety of options available from the Infinity, Performance, and Comfort series, you are sure to find the right option to keep your home comfortable.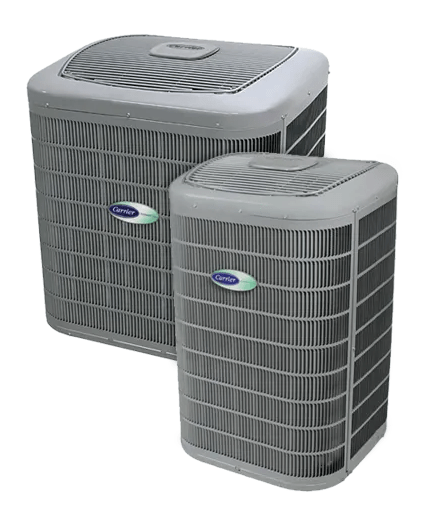 Energy Efficient Electric Heat Pumps
If you live in a colder environment, electric heat pumps are great in combination with your oil or gas furnace as a Hybrid Heat solution, which can improve energy efficiency and result in significant savings on your overall heating costs.
Many Carrier residential heat pumps are Energy Star qualified, providing energy efficient heating or cooling for your home. A local Carrier expert can help you choose a heat pump system with an impressive HSPF and SEER rating that might qualify for local utility rebates.
HEAT RECOVERY VENTILATORS (HRVs)
Bring clean, fresh air into your home in any season, pre-heating, or pre-cooling it from the outside, and pushing that fresh air into your home, cycling the air for a much fresher indoor environment.
When we're in the 'windows closed' season, the idea of bringing in fresh air to your home all the time becomes more appealing, with a Heat Recovery Ventilator. The Nu-Air HRV brings in fresh air, and heat recovery systems typically recover about 60–95% of the heat in the exhaust air and have significantly improved the energy efficiency of buildings.
Ask us if the Nu-Air HRV is right for your home, or new build.
 Our Supplier: NuAir HRV (link to NuAir) http://www.nu-airventilation.com/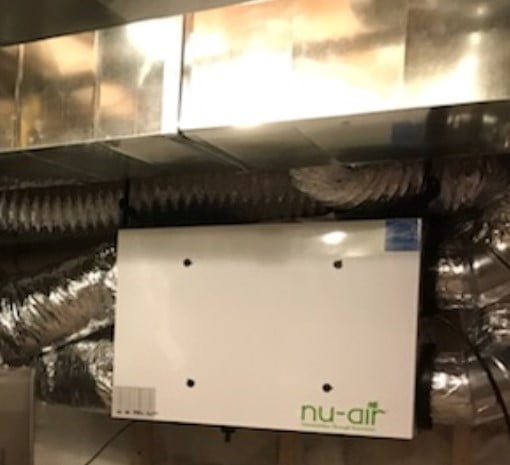 NO ONE LIKES AN UNEXPECTED COLD FRONT.
Especially in your living room. The way we see it, cool breezes are best left outside in winter. That's why our innovative gas- and oil-fired boilers are designed to spread nothing more than consistent warmth – not to mention peace and quiet – through your radiant system.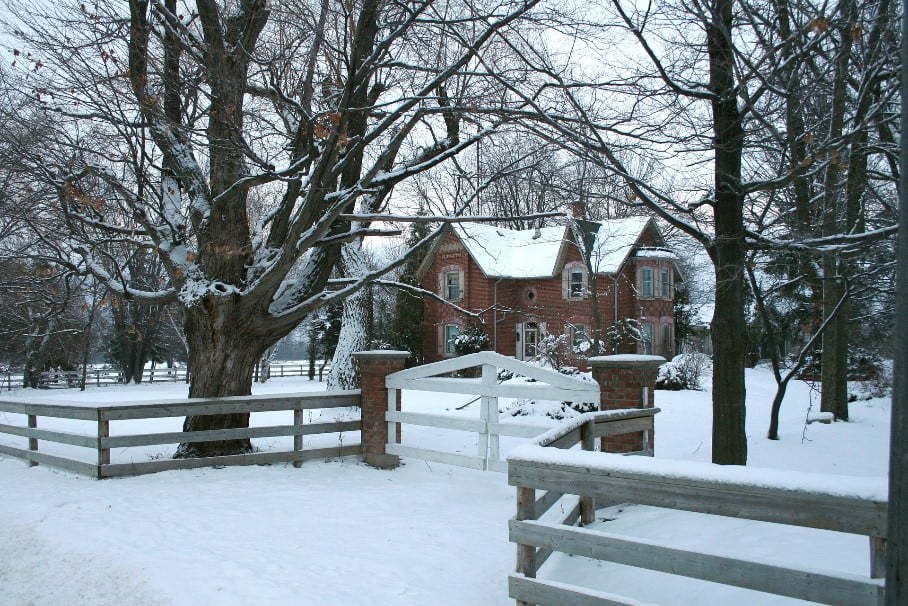 NTI High Efficient Wall Hung Boilers
TRX Series
The TRX is a high-efficiency, wall-hung boiler equipped with an Innovative XTRATECH® stainless steel heat exchanger with large diameter tubing. Every unit is equipped with embedded Wi-Fi connectivity so that the TRX control can easily communicate with NTI remote connectivity tools, making servicing easier. All internal components utilize bayonet quick connectors, eliminating the need to braze or solder within the unit. Swing down control box greatly enhances serviceability, making all major components easily accessible